New Britain Rock Cats' Announcer Jeff Dooley Knows How To Get Out Of His Own Way
By TOM PULEO Courant Staff Writer April 7, 2008 NEW BRITAIN
Jeff Dooley doesn't overdo his radio broadcasts with signature calls or baseball jargon.
There are no "See Yahs" when home run balls depart New Britain Stadium, no "backbackbacks" or "Holy Toledos" or "Touch 'em alls." Rock Cat pitchers may throw hard, but they don't throw peas, split peas or Nintendo sliders (don't ask).
A native Rhode Islander, Dooley, 34, calls games like he's talking baseball with neighbors across a backyard fence. He keeps the focus on players in the Double A Eastern League, a stopping point for one in six current major leaguers.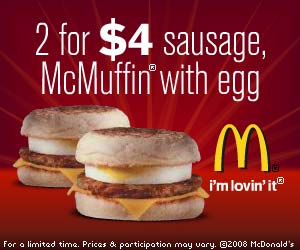 " The Rock Cats' last four Opening Day starters all reached the majors that same year," Dooley said during Thursday's broadcast, initiating his franchise-record 11th year behind the microphone.
"Nick Blackburn, Glen Perkins, Francisco Liriano and J.D. Durbin. [Thursday's starter] Ryan Mullins obviously wants to continue the trend. He knows the history."
In an ESPN-influenced sportscasting world that rewards the snarky and inane, Dooley is a throwback, someone who knows how to get out of his own way.
The kitchen girls bring extra fries to the booth that Dooley shares with WDRC-AM (1360) color man Dan Lovallo. A team employee hand-delivers Frisbee-size chocolate chunk cookies from the family business in Portland, Cavaliere's Bakery & Deli.
One of Dooley's best friends is NESN Red Sox announcer Don Orsillo. The two met while working in the 1990s for Boston's Triple A affiliate in Pawtucket, R.I. Using Orsillo as a contact, Dooley has applied for a couple of major league jobs, so far the bridesmaid, though he did marry Orsillo's younger
http://www.courant.com/news/local/hc-rockcatsvoice.artapr07,0,7586616,print.story 4/8/2008
New Britain Rock Cats' Announcer Jeff Dooley Knows How To Get Out Of His Own Wa... Page 2 of 3
sister, Marné.
"A lot of good Don has done for me, huh?" Dooley quipped.
In today's "Moneyball" era of corporate spreadsheet statistics — righty vs. lefty, home vs. road, day vs. night, seemingly everything but how a guy hits after a rough night in a bar — Dooley prefers flesh and blood. He vacuums up information from trade journals, players, managers, scouts, fans — from the everyday encounters at ballparks and on bus trips that take the Minnesota Twins-affiliate Rock Cats from Akron to Altoona.
"You can go crazy with all the baseball stuff," Dooley said. "So you try and humanize the players, show people that this is a person and not just an athlete."
Twins' right fielder Michael Cuddyer, who played for New Britain in 2000-01, "was a magician who did card tricks," Dooley said. "That's old news for our listeners, but when he made the majors, it started making the rounds again."
That doesn't mean Dooley doesn't know baseball or possess a reporter's instincts. When the eight-lane Minneapolis bridge collapsed into the Mississippi River during rush hour last Aug. 1, Dooley, who was on the air at New Britain Stadium, got the news from two ushers who came up to his booth to tell him.
"Everybody goes to him," said Rock Cats President and CEO Bill Dowling. "He's always huddled up in a corner talking to people, just Dooley being Dooley. He's one of the friendliest guys I've ever met."
High Gear
A light-hitting first baseman at Lincoln High in Rhode Island, Dooley grew up with Boston teams, listening to Joe Castiglione's Red Sox broadcasts and Johnny Most's pro- Celtics rants from high above courtside.
After graduating from St. Joseph's College in Maine, he took a job selling tickets for the PawSox, where he met Orsillo, 39, who says major league promotions pivot on timing and luck as much as talent.
"There are 30 teams in Major League Baseball," Orsillo said.
"The announcers just don't retire very often. For an announcer, 40 is a young man. Vin Scully [the longtime voice of the Dodgers] is 80. It's a great job if you can get it, and you can do it forever, for as long as you can talk.
"Jeff was a friend of mine first," Orsillo said. "He sends me tapes all the time. I really think he's ready. He's become very conversational, and that's something we all strive for. You try to talk with people and not at them. That kind of delivery makes a difference, and Jeff has become better at it every year."
Dooley's professional highlights include calling a 2001 Twins-Rock Cats exhibition game at New Britain Stadium and the Rock Cats' only franchise no-hitter on Aug. 24, 2003 — Horacio Estrada's road gem against the Reading Phillies.
"People have been very good to me," Dooley said. "You think no one is listening, and then someone tells you they stayed up for a 10-1 night game. That's why it's so important to be prepared. You don't know if you're going to have a slugfest or a no-hitter. The greatest compliment for me is when a listener
http://www.courant.com/news/local/hc-rockcatsvoice.artapr07,0,7586616,print.story 4/8/2008
New Britain Rock Cats' Announcer Jeff Dooley Knows How To Get Out Of His Own Wa... Page 3 of 3
says, 'You put me in the front row.'"
During home broadcasts, Dooley hosts a parade of visitors in his booth above home plate — team advertisers, sponsors, personalities such as UConn football coach Randy Edsall and K.C. Jones, the NBA Hall of Fame player and former Celtics coach who calls University of Hartford basketball games with Dooley in the winter.
"Jeff is very organized and he's all over it when a big play happens," Jones said. "He goes into high gear. When things start getting hot out there, he's right there with it."
Dooley said his calls reflect the drama or lulls of in-game plot twists.
"If a guy strikes out the side with the bases loaded in the ninth inning, obviously you use much more emotion than on a strikeout in the middle of the third or fourth inning," he said. "The no-hitter was tough because it's radio and you don't have any graphics to inform the fan. You don't want to jinx the pitcher, so you have to say things like 'It's all zeros through eight innings.'"
Dooley doesn't deny that he's a homer. "Throw a damn strike!" he barked during a Rock Cats loss to Erie last August — pressing the 'cough button' to mute his outburst.
"You want to be honest to the fans, but obviously, through my voice, you know I'm rooting for the Rock Cats," he said. "I will point out the slumps and try not to sugarcoat things. But I don't need to call a guy 'brutal.' I just say the numbers."
With 1,400-plus games behind him, Dooley does have one signature call. Before every broadcast he phones home to talk with his wife and young son, Joseph.
"That's for good luck," Dooley said. "I'm on the road so much. There's lot of time away from my family."
Contact Tom Puleo at tpuleo@courant.com.
For video of Jeff Dooley, visit www.courant.com/rockcats.
Copyright © 2008, The Hartford Courant
http://www.courant.com/news/local/hc-rockcatsvoice.artapr07,0,7586616,print.story 4/8/2008