---
| | | |
| --- | --- | --- |
| LOOMIS, CALIFORNIA | SEPTEMBER, 2002 | VOLUME XI |
---
CURRENT MONTH
THIS IS SPIRIT!!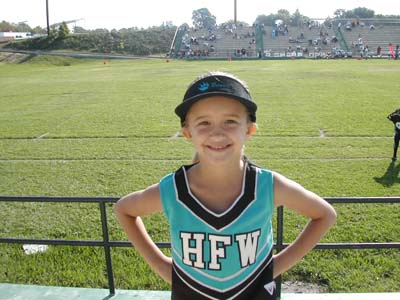 Briana Francis is putting some of that natural energy of hers to good use this year. I am sure her cheers along with the other's will get the crowd into the game and help the team win!
---
LIVE FROM VEGAS!!!
(SORT OF)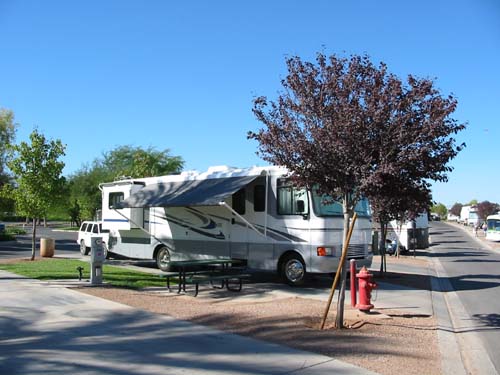 Click HERE for a larger version of the picture above along with others!
DAY 1
| | |
| --- | --- |
| Hi! This is Ann live from Las Vegas! I'm hoping my darling children Sean, Ashley & Danny are reading this as this is my very first time doing a web page. I miss you guys and I know you can't survive without me huh Scot?! I plan to win big tonite. Hope to see you soon. Love you all. | Yes folks, after 11 hours of driving, we arrived here ready to paint the town. After dinner at the Palms and donating to the armed bandits, (Jack won $100.00!) we hit the strip running. Unfortunately, the girls bought Uncle Jack shoes one size to small and we cut it short. No complaints from me with 4 hours of sleep, so back to the RV, some ice cream and then SLEEP! |
DAY 2
| | |
| --- | --- |
| | Finally got to meet in person, long lost cousins Donna and Alan Craig. They came by today and we had a nice visit, then we went to lunch at the Silverton across the highway. Again, we donated to the armed bandits with no success but planned our main attack that night. Parked the Jeep at the south end of the strip and walked north to Treasure Island watching all of the shows. Man, is there a lot of money in Vegas! No big winners tonight. Click on the picture to the left for larger version plus others. |
DAY 3
| | |
| --- | --- |
| Today was exploring. First Hoover Dam on foot, then by air! Jack, Donna, Kathy and Ann hit the skies in a helicopter ride. After that we went to a local marina on Lake Mead and hand fed the thousands of bass and carp that hang around the docks. Click on the picture to the right for larger version plus others. | |
CLICK HERE FOR PAGE 2!
---
CURRENT MONTH