As usual, I have Kathleen to thank for news on the East coast. Here is her story and photos!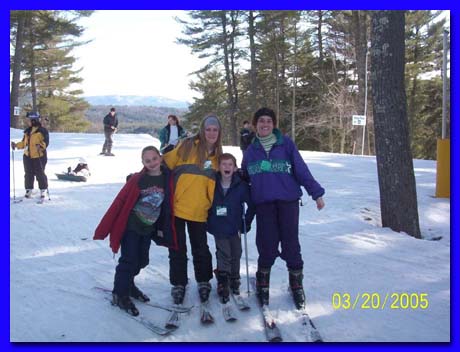 Hi All! The last of the winter fun. For those of you who don't know, Alison got accepted at our alma mater, UMass, and will be entering her freshman year in September. I say we meet up and switch our potato chips to the left hand so we can shake her hand and welcome her to campus in style! Now my kids and I have real reason to go up to more games for the next 4 years. Any takers? Let me know. Anyway, we took her skiing with us this past weekend to celebrate and she took to it like an old pro even though she had never been on skis before. Was lotsa fun -- thought I'd share! Hope all is well with all of you. Hope to see you all in June. Take care. Love, Kath

Click on the photo for more!