---
McCoomb's at Fenway!
(From Kathleen) HI All! Here are some photos taken last week at Fenway Park where Kayla & Ben saw their 1st Red Sox Game ever! Nothing like seeing Papi belt a Grand Slam in the 2nd inning to get things rolling for the night! My 1st live Grand Slam at Fenway, too! Kayla has Willie Harris' batting gloves that he tossed up to Ben as a nice souvenir of their time there that night. Unfortunately, we have the memory of how close they came to having Manny's hat until an adult man wrestled some 12-year old kid for it and left a trail of tears behind to taint that memory forever for them! But let's not dwell on that! It was a beautiful night -- the 1st day of summer and their last day of school for the year! They got to see their heroes close-up -- and even some of Grandpa Dooley's as well. Just thought we'd share. Hope all is well with all of you. XO Kath, Gary, Kayla and Ben
---
FIRE!
7 fires all from lighting strikes hit Palomino Valley today with the biggest about 5 miles from us. Winds have died down and fire seems to have slowed. More lighting is forcast for tomorrow! Click on picture for photos. Click on video links for video.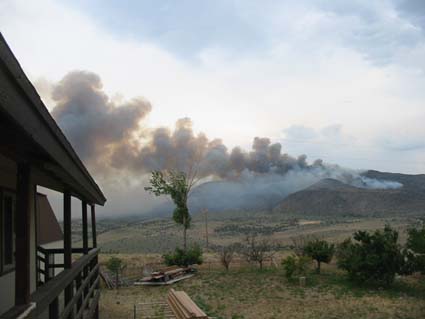 ---
FATHERS DAY WEEKEND!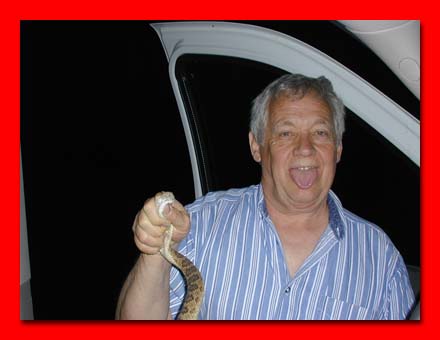 WHOA do we have a house full this weekend! Ben said this is the first annual of many more to come. Didn't have a capable camera yesterday, but will add pictures after today! Click on photo for more and don't forget to check back....

Added pictures 6-19-06.
---
RIDING MODERN HORSES!
While the broads were out riding the outdated mode of transportation below, the boys were on their own fast, dependable steads. Click on the photo for more.....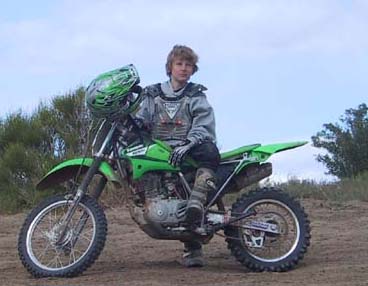 ---
RIDING IN THE WILD WEST!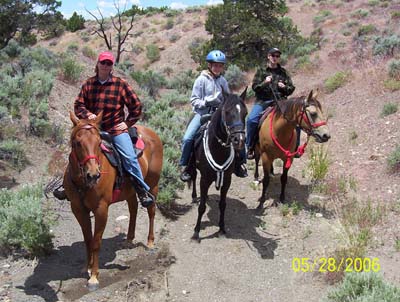 Ashley, Ann and Kathy after 2 1/2 years of talking about it, have finally ridden together in our backyard. Brought up 3 of the Brown horses for the summer and they should get many more rides together. Click on the photo for more.....
---
---

June birthday calendar. Click HERE to see it!
---
CURRENT MONTH