YOU MEET THE NICEST PEOPLE!
(October 27, 2009) Case in point, meet Bob and Gayla our neighbors for awhile at the Oasis RV park. They hail from Golden Valley, MN and are working their way down to Texas. Anyway the weather is lousy the next couple of days so no outdoor activities soon. (October 29, 2009) Speaking of nice people we went to lunch with cousins Alan and Donna Craig today and you can see their picture after Bob and Gayla's. Click on photo for a couple more.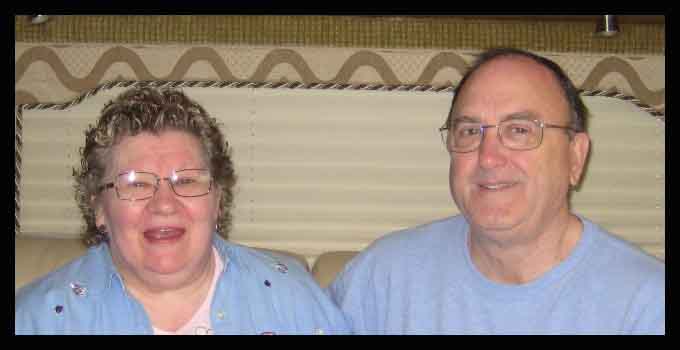 SIN CITY
(October 23, 2009) Now we're coming up on our 2nd and last week in this city and have moved from Circusland RV park to Oasis RV park off the strip. The picture is of Kathy and I with our friend Peter at the Sahara Casino where he works. Great guy and he gave us gifts from his country of Greece! Tomorrow we'll take the Jeep over to the California border to stock up on Lottery tickets. Click on photo for a couple more.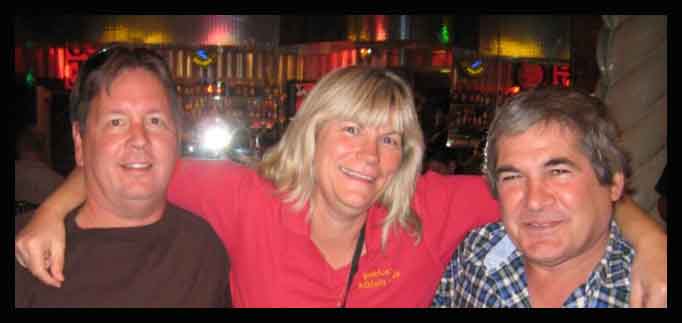 PAHRUMP THIS WEEK
(October 15, 2009) We have been on the road since Saturday the 10th, staying our first night in Tonopah where we visited with Mary Ann and Minnie while we partied at the Ramada. Seems I got my dates screwed up and our reservation for Las Vegas doesn't start until the 18th, so staying a week here in Pahrump. Weather is nice starting today so we will be taking the 5 mile walk to town, drink and gamble and take the shuttle back here tonight! Click on photo for a couple more.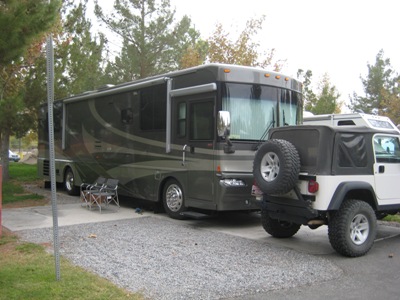 JUST AN UGLY DAY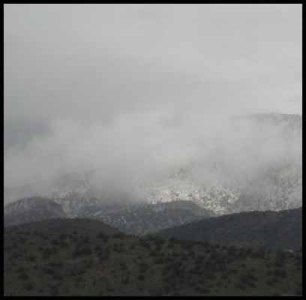 (October 3, 2009) We had out first snow last night, just a dusting on the foothills around us. Melted in a couple of hours. I have been taking a class in web design and as you can see am experimenting. Probably will go through some more changes and suffer some problems as I learn more and more! Click on photo for a couple more.