I THOUGHT I WAS SEEING THINGS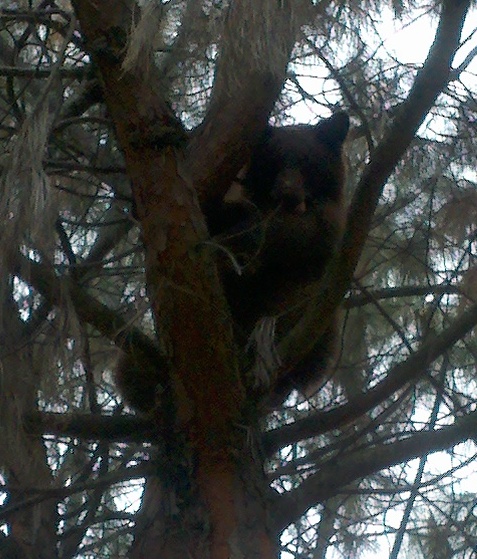 (November 22, 2011) Walking to the barn with the dogs today when suddenly Scruffy took off running after a lump of fur down the driveway. A bear here in Newcastle? Yup and up the tree he went and posed for these pictures! Click on photos for more!
FIRE!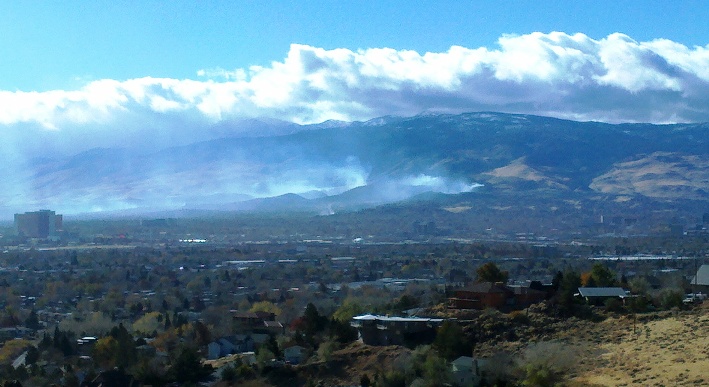 (November 17, 2011) Couldn't sleep so channel surfing at 3:00 a.m. saw the local news was on since midnight covering a fire at the edge of town. The wind was really the culprit in making this fire as bad as it was. We lost part of our roof due to these high winds. 32 houses ended up destroyed. Click on photos for more!
JUST A WALK TO TOWN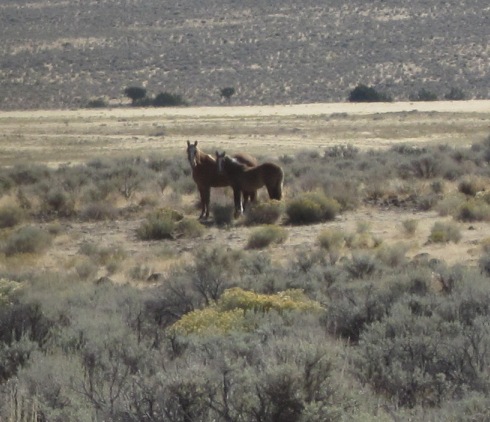 (November 1, 2011) Yesterday I dropped the Dodge off in Reno and walked 11 miles to the our Savemart shopping center where Kathy picked me up. That was the exact opposite of what I did last week. I walked from our house over Spanish Springs Peak saddle and ended up 15 miles later at the same shopping center where again Kathy picked me up. Yesterday's trip was on city streets and highways with all the trappings of people and machines. Last week was desolation, wild horses, deer and antelope while traversing through our valley and up and over the dominate Spanish Springs Peak saddle and then slowly coming into civilization. Enjoyed both hikes, though! Click on photos for more!