CORPORATE MEETING IN MONTANA!
| | |
| --- | --- |
| | September 22, 2014) Kathy and I made our way to Ben and Michel's summer home in Bigfork, MT last week. Beautiful home in beautiful country, we enjoyed our stay very much. Click on photos for more. |
WAYLAN IS HERE!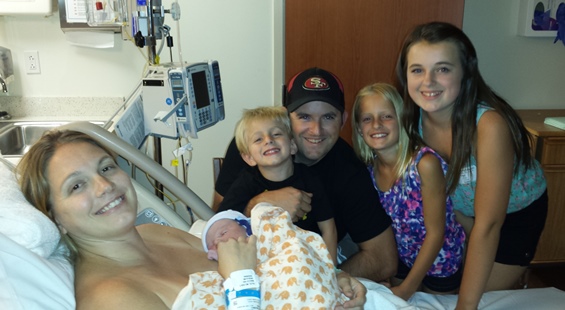 September 13, 2014) Waylan made his appearance tonight at around 8:03p.m. Kathy and I arrived about a half hour before he did. Melissa was a little happy after getting an epidermal and when it was just about arrival time we walked out of the room and not 5 minutes later he was here. 7 pounds, ounces and 19 inches long. Click on photos for more.
COMPANY!
September 13, 2014) Matt, Erica, Jenna, Mitch, Purity and Haven were up last weekend then Tom and Carol came for a few days and just left today. Jenna and her bunch went to the camel races in Virginia City and we didn't get to see as much of them as we did with everyone else. Lots of quad riding and partying! Click on photos for more.
VIRGO BIRTHDAYS!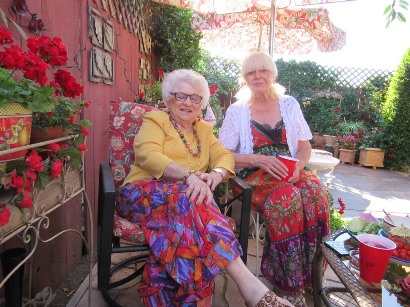 September 2, 2014) Fina, Kathy and Sina all Virgos celebrated their birthday at Bob and Sina's house Labor Day weekend. Fina is now a very young 90 year old!. Thanks to Mom for the pictures, as usual, Sina wouldn't let a photo of her be taken. Click on photos for more.
KIDS AND GRANDKIDS!
September 1, 2014) Kylie ran for class president and won, Matt asked Erica to be his wife, she accepted, Melissa is ready for Waylon to emerge, Rylie's team won the championship and Wyatt signed up to be a Ninja Turtle!. Click on photos for more.