IT'S THAT TIME OF YEAR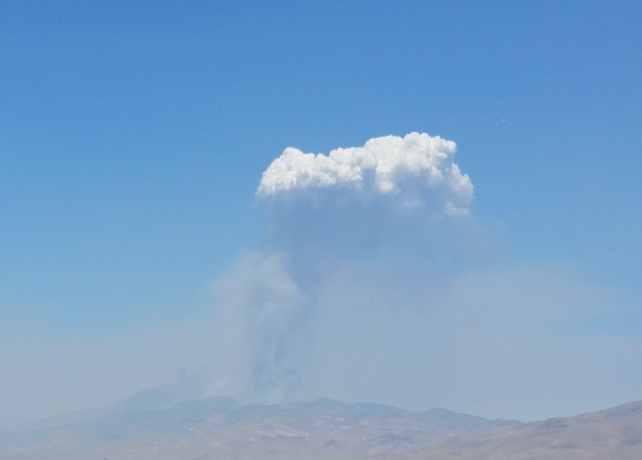 (July 25, 2016) We had a pretty good winter here and that produces a lot of fuel for fires. Had a dry lighting storm which started 4 fires at once accross the valley. The largest in the Virginia Mountain Range is now at 75 square miles and only 41% contained. Click on photo for more pictures.
MONTANA FOR 4TH OF JULY WEEKEND!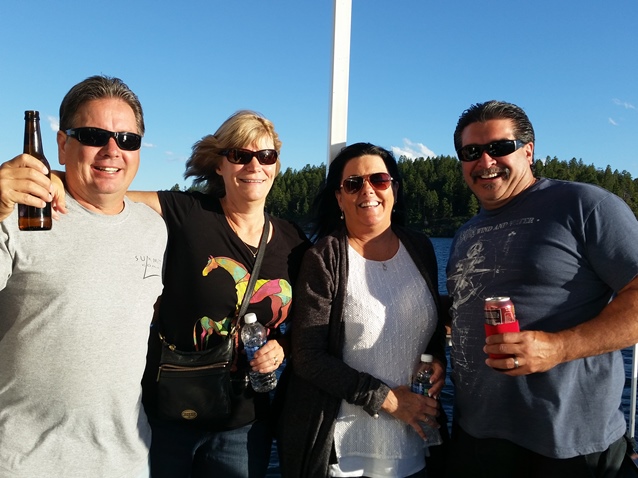 (July 5, 2016) Wow what a vacation! Grand Tetons, Yellowstone, Little Bighorn Battlefield and then 5 days at Michel and Ben's place in Bigfork. Got some chores done there and then plenty of beer drinking!