MASON'S HERE!
| | |
| --- | --- |
| (February 11, 2017) First it was Westyn in September, then Sawyer in December, now Mason joins his cousins in this world! Congratulations to Matt and Erica on their baby boy! Click on photo for more pics. | |
VEGAS AGAIN!
| | |
| --- | --- |
| | (February 8, 2017) Even though it's only been two weeks since Kathy, Ann and I were here, when Steven Dooley said he and Chris were coming in for a few days we jumped at the chance to come back here. Chris spent the first couple of days hanging with her daughter Danni who lives there and we toured the town with Steven. Danni had to work on Friday so Chris joined us for another day of fun. Click on picture for more! |
FINALLY!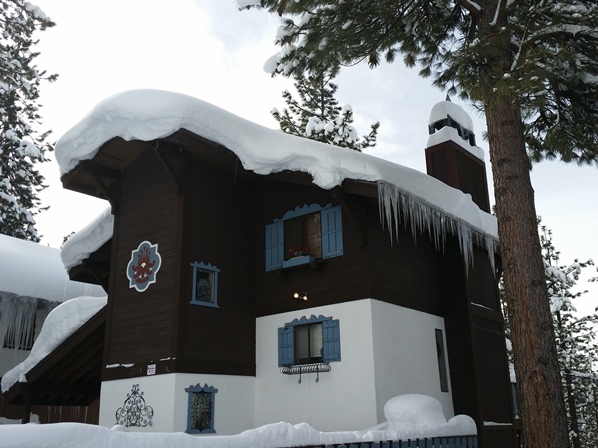 (February 1, 2017) Finally we got the snow pack of yesteryear and the drought is over! I personally haven't seen this much snow in Tahoe in many years. Aunt Jan's home had 4 feet of snow on its deck and the roads were all one lane. Click on photo for more pics.