MARCELLA ASHLEY 1953 - 2018
| | |
| --- | --- |
| | (December 17th, 2018) Sad news for the family in my sister Marcella's passing today. She was surrounded by her family as she left for greener pastures. Click on picture for more. |
NOW WHAT?
| | |
| --- | --- |
| | (December 6th, 2018) Kathy, Ann, Jeff and I headed to Reno to get our mail and take care of other business while staying a few days at the GSR. Kathy came home with this injury thanks to................ Click on picture for more! |
MOM IN THE HOSPITAL!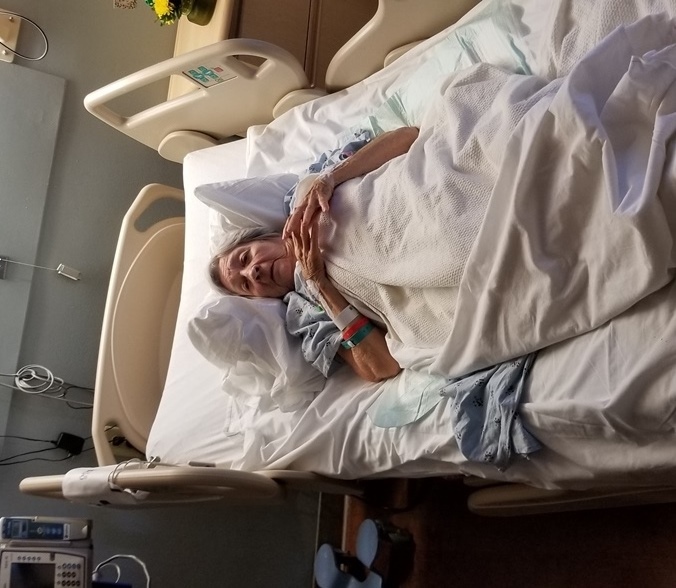 (December 2nd, 2018) Well Aunt Jan was getting all of the attention with her colon operation and chemo treatment, Mom had to get in on the action. She to had a piece of her colon removed and is now waiting for the biopsy. 12/4/18 Mom received great news from Doctor Yuen in that she is cancer free! Click on picture for more!