LITTLE LASIER HORSE CAMP!
| | |
| --- | --- |
| (July 25th, 2018) Jeff, Kathy and I drove up to Candy and Jimmy's spot where they are camp hosts at the Lasier Meadows camp ground. Very pretty site and very peaceful. Click on picture for more! | |
NIECES, NEPHEWS AND GRANDKIDS!
(July 24th, 2018) it was a great Sunday, with Matt bringing over Mason, Rylie and Wyatt, Sean and Mariah bringing over Sevryn, Scarlette and Sawyer. No pictures to prove it, but Don Malone showed up with his two from Florida, Tristan and Danny, then his sons Jeff and Eric with wife Korrina came later along with Candy, Jimmy and Brian. Quite a house full. Click on picture for more!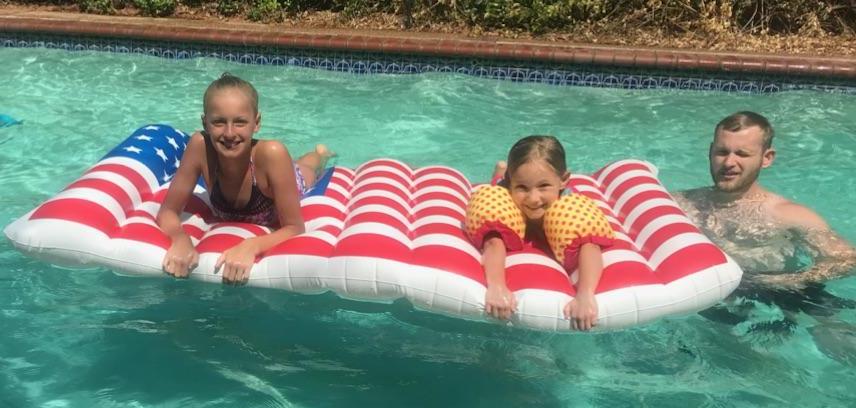 NEW SATELLITE!
| | |
| --- | --- |
| (July 1st, 2018) We are getting the RV up to date for our full time living. We just upgraded to a new satellite. Next will be solar panels and new batteries. Check out the bike rack! | |