BACK IN LAUGHLIN!
| | |
| --- | --- |
| | (February 23rd, 2020) Moved back to Laughlin where rent here is about 250.00 for 2 weeks compared to 375.00 for just one week in Las Vegas! Weather has been pretty nice except got the first significant rain we experinced of 2020 yesterday. We head to Death Valley tomorrow for a week where we will meet up with Mike and Annie. Click on photo for more pics. |
GAMBLING HAS BEEN GOOD!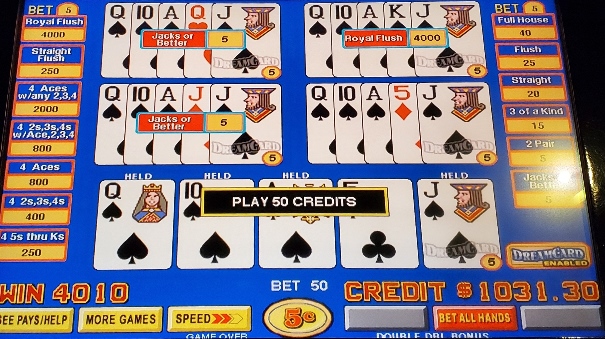 (February 9th, 2020) Our last full day here in Vegas before heading back to Laughlin tomorrow. Kathy is on her 4th Royal flush this year while I've had two. The Silverton and the "M" have been nice to us! Click on photo for more pics.
SOME COUSIN PICS!
| | | |
| --- | --- | --- |
| | | |
| | | |
UPDATE ON MOM'S HOUSE PLUS SEAN AND MARIAH'S!
(February 3rd, 2020) Thanks to Dan, Justin and their helpers for getting it done! Wow, in one day they tore out and removed all the old concrete and patio. Dan spent a couple of days after getting the old roots out and preparing for the new concrete. Then this Saturday at 6:30 a.m., they attacked it and does it look great! Click on photo for more pics.
BACK TO VEGAS!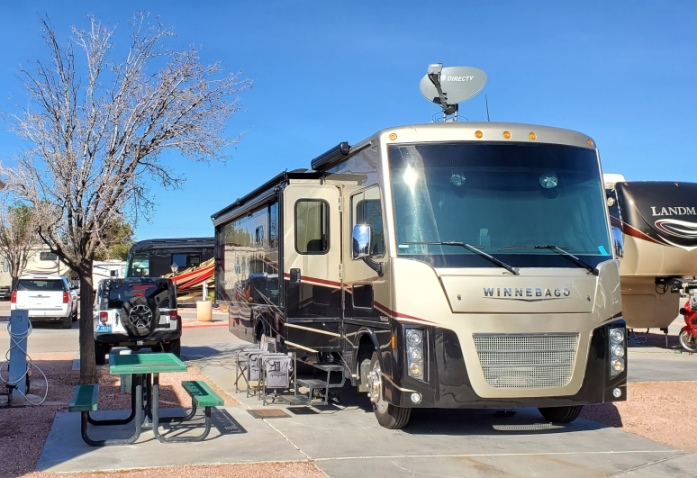 (February 1st, 2020) We are now back in Las Vegas at the Oasis RV park until the last week of February. We then head to Death Valley for a week meeting up with Mike and Annie. Meanwhile Tom and Carol have met us here on their way South to Laughlin. Click on photo for more pics.